---
How to add my business on Google.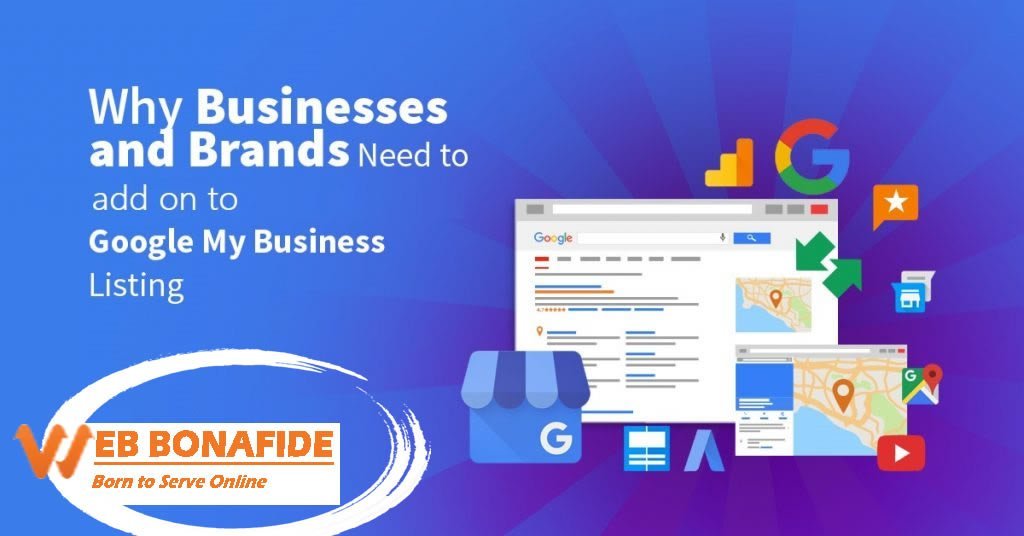 or Submit My Business to Google
ADMIN SEPTEMBER 19, 2019 GOOGLE 0 COMMENTS
Google is a search engine which is used to search for information. In India, most of the people search on Google. In that case, if your business is not available on Google, You have to face some loses. So, Business on Google is a must. How to add a business on Google is not so much easy but no so hard. We can add our business on Google with the help of Google my Business Account.
What is Google My Business?
Google My Business is online software which helps to add your business on Google. It is also known as Business Listing on Google. In Digital Marketing it perform a very important role.
Benefits of business on Google
If someone searches your business or something related to your business than Google search engine show your listing on google.
If someone nearby your business and he searches something related to your business than Google Show your business.
People can see your business online in real world
You can provide your business information so people easily understand your business
You can provide your business information like

Your Phone Number

People can call you or message you directly

Your Address

People can come to your business address with the help of Google Map at the proper location with direction

Your Service Area

In how much area, you provide your services like Food home delivery, Plumbing, Electronics, Gas services, Medicines, etc. So people directly call or message you for home delivery.

Your Business Description

In the business description you can provide your business introduction and what do you provide to your customers.

Your Website

If you have a business-related website than you can add or if not then you can create a website with the help of Google My Business

Your Business Photographs

Photographs help others to see your interior, exterior, nearby, etc. In photographs, you can add a logo, wallpaper, small video, employee, etc.

Your Products

How many types of products of what they are you can add with proper images, Price, Description.

Your Services

You can add services that what services you provide to others.

Your Offers & Events

You can add a special offer and event like the inauguration, pooja, Special Discount Day, etc.

Review & Rating
Most important people can give you rating 1 star to 5 stars and they can comments about you, about your products, about your employee nature, about your services, etc. So other people can see and take dissension to divert towards your products and services.
Steps to add business on Google
1 Go to Google My Business and SIGN IN
2 Sign In with your G-mail Id
3 Click on "Add your business to Google"
4 Enter your Business name
5 Select 'YES' for your business location where customer can visit
6 Enter your 'Address' with proper pin code
7 Select 'YES' if you provide outside service like home delivery if not than select 'NO'
8 Select Category of your business
9 Enter Contact Number
10 Enter 'Website URL' if available if not than select 'I don't need a website'
11 Finish and verify this business, click on 'FINISH'
12 Now Google is ready to send a 'CODE' for verified your business
12 Enter your business person name how can receive a Google verified Code
13 Clicks on 'SEND'
14 In 7 – 12 Days Google will send a 'CODE' for verified your business
15 Enter the 'CODE' when you received at your business address and click on 'VERIFY' 16 Now your business is successfully add on Google.
Few days later, you can see your business information on Google Search engine and also on Google Map.
Enjoy
Recommended Posts
August 16, 2022
May 18, 2021